Our goal with starting this company was a place to channel our visions. What we consider functional art to share with everyone. Each piece is unique. Each piece, one of a kind. As they say "beauty is in the eye of the beholder", you can be sure that each piece will invoke imagination and conversation in everyone admiring your artwork. You could consider our art conversation starters. And to top it off, how exciting to have something that is truly a ONE OF A KIND work of art. With any piece purchased from us, we can guarantee that there is no other exactly like it. Browse through our galleries and you will see beautiful works of art that can beautify any room with its glorious selection and arrangement of colors. Whatever your color palette choice is, we have it. If we don't, please don't hesitate to contact us as we can create a custom work of art in the colors of your choice. We are so happy you stopped by our website and are taking the time to find out who we are and what we are about. We look forward to you proudly displaying our dazzling works of art.
Contact us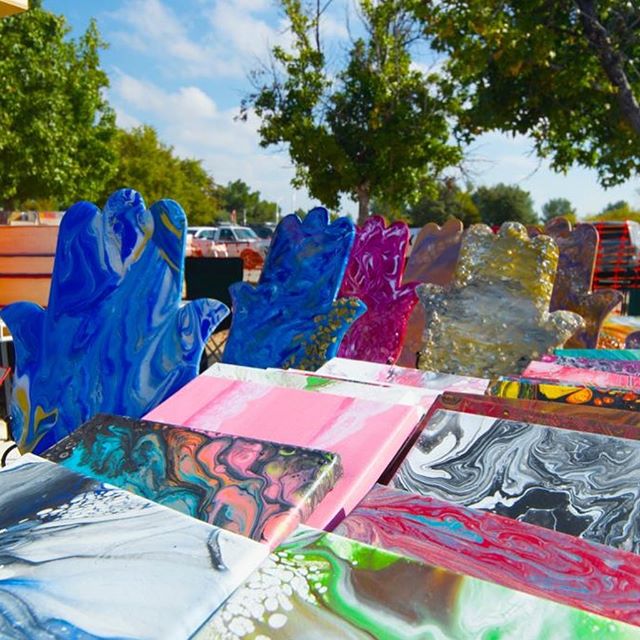 WHAT IS A HAMSA?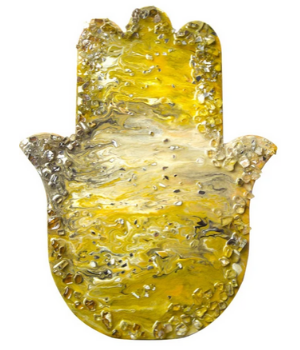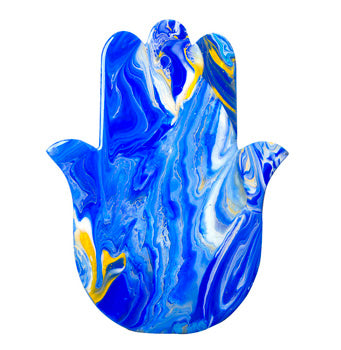 The Hamsa Hand is an ancient Middle Eastern amulet symbolizing the Hand of God. The Hamsa is known as the Hand of G-D or the Hand of Fatima. In all faiths, it is a sign of protection. It is believed to bring its owner happiness, luck, health, and good fortune and emit good energy. So put one in your home and feel the energy shift!
Hamsa Art
WHAT COLOR SPEAKS TO YOUR SOUL?
FREE DELIVERY

Free Ground Shipping

Need it faster?? No problem, faster shipping options available for a charge.

Worldwide Shipping Available

We can ship anywhere. Free shipping to the Continental U.S. (additional charge for International, Hawaii, Alaska & Puerto Rico)

100% SECURE PAYMENT

Your personal and payment details are safe with us.

NEED HELP ?

We are here to answer your questions: contact us